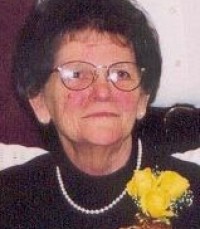 Jo Ann L. Brewer
Born:
Saturday Dec-03-1932
Died:
Tuesday Jul-06-2021
Funeral:
Tuesday Jul-13-2021
Morrison Funeral Home
& Crematory
188 S. Hwy 24
Rupert, Idaho 83350
Contact and Directions
Jo Ann Larsen Brewer
1932 – 2021 Jo Ann Larsen Brewer passed away July 6, 2021 in Burley Idaho. She was born December 3, 1932 in Salt Lake City, Utah. She was the daughter of Milton Acord and Edith Lavinia Allison Larsen.
She married Martin Arthur Brewer on March 5 1953, in Salt Lake City, Utah. She enjoyed going camping with her family. She traveled to 21 states. Visiting scenic places like Yellowstone Park, Glacier National Park, The Tetons, Niagara Falls, Mount Rushmore, Grand Canyon and Canada. She spent many years doing family history and shared the stories of her ancestors.
She is survived by her husband of 68 years, Martin, her children Sharleen (Paul) Casper of Nampa ID, Arthur (Tonnie) Brewer of West Valley City, UT, Merrie Ann Welch of Heyburn, ID, and Wayne (Shirley) Brewer of West Jordan, UT, her brother Jack (Patricia) Larsen. She is preceded in death by her parents and sister Donna Jean Larsen Scheiderider Cardwell. She had 14 grandchildren and 30 great grandchildren.
Graveside services will be held at 11:00 am on July 13, 2021 in the Mount Pleasant Cemetery, Mount Pleasant, Utah.
Condolences for Jo Ann Brewer
Condolence
Love you and will miss you, grandma Brewer
Sondra
Share A Condolence
* The funeral home reserves the right to reject or edit any condolence